1) The fact that here we are in 2021 with all the technological sophistication we have and HBO cannot make an app for Roku that's not extremely glitchy strikes me as nuts.  I mean, I use a bunch of different apps on Roku and HBO Max is the only one that consistently has problems.  And, yet, here we are.  It clearly cannot be that difficult a technological problem if you just care enough, thus HBO apparently, does not.  Damn them and all their good programming I want to watch despite their glitchy app!  Appreciated very much this Bloomberg article as I now know it's not remotely just me:
Hershberger is not the only irritated customer. For months, subscribers have been complaining about HBO Max's technical shortcomings, particularly on Roku — one of the most popular streaming devices, with 54 million active accounts. A post in December on Roku's community forum about how HBO Max freezes and crashes now stretches 37 pages long and is filled with more than 360 replies. Similar angry comments from HBO Max subscribers have flooded Twitter and Reddit…

Andi Agardy, 46, who lives in Tennessee, decided to wait a few months to sign up for HBO Max to give the service time to work out the bugs on Roku's platform. But she said the app still frequently freezes and crashes, forcing her Roku to restart.

She also subscribes to Netflix, Hulu and YouTube TV. But HBO Max, she said, "is the one I have the most problems with." …

Annoyed HBO Max subscribers say they're torn between a desire to see the acclaimed shows and the headaches of constantly restarting the app.
2) Very good stuff on the evolution of Covid:
This progression of variants demonstrates the virus's drive for heightened fitness, the natural selection of mutations and strains that make it more likely to find hosts and are further facilitated by sidestepping the immune response, even allowing repeat infections of people who previously had COVID-19. We emphasize, however, that enhanced transmissibility, rather than immunoevasion or greater lethality, would be considered the most potent path for the virus to become more fit and viable.

Indeed, more-fit variants can be expected to emerge over time (the occurrence of which will need to be monitored meticulously, as these pose a potential public health threat), but we believe that these will not continue to emerge indefinitely: nothing is infinite in nature, and eventually the virus will reach its form of 'maximum transmission'. After then, new variants will provide no further advantage in infectivity. The virus will thus stabilize and this 'final' variant will prevail and become the dominant strain, experiencing only occasional, minimal variations.

By homology, we can imagine that the same took place when some very contagious RNA viruses (e.g., measles virus) spilled over in humans: in the early stages of the epidemic, the virus was probably unstable and less transmissible than it is now; then—once the most contagious phenotype was reached—the measles virus stabilized. We note that the inevitable outcome of this strategy for all RNA viruses that have developed high contagiousness (beyond measles virus, we could name, for instance, the viral agents that cause hepatitis A, poliomyelitis, mumps and rubella) is the lack of molecular structures that allow the virus to 'dodge' the immune response of the recovered host. Why is that? To make a long story short, by the time these viruses are attacked by the adaptive immunity of their new host, they have no immediate advantage in evading it, because they have probably already spread to another susceptible host, where replication and survival are ensured4.
3) I was having a hard time figuring out how I felt about the Simone Biles thing until I read this.  I had actually come to the conclusion that what was going on seemed a lot like the yips in golf or baseball and then I read this.  It's the twisties! I love validation. I absolutely feel for Biles and this makes it clear she was right to pull out.  But, also, it really is stunning and I think unprecedented for such a superlative athlete to be felled by a psychological malady in a circumstance like this.
But then suddenly, you're upside down in midair and your brain feels disconnected from your body. Your limbs that usually control how much you spin have stopped listening, and you feel lost. You hope all the years you've spent in this sport will guide your body to a safe landing position.

When Simone Biles pushed off the vaulting table Tuesday, she entered that terrifying world of uncertainty. In the Olympic team final, Biles planned to perform a 2½-twisting vault, but her mind chose to stall after just 1½ twists instead.

Biles, who subsequently withdrew from the team competition and then the all-around final a day later, described what went wrong during that vault as "having a little bit of the twisties."

The cute-sounding term, well-known in the gymnastics community, describes a frightening predicament. When gymnasts have the "twisties," they lose control of their bodies as they spin through the air. Sometimes they twist when they hadn't planned to. Other times they stop midway through, as Biles did. And after experiencing the twisties once, it's very difficult to forget. Instinct gets replaced by thought. Thought quickly leads to worry. Worry is difficult to escape.

"Simply, your life is in danger when you're doing gymnastics," said Sean Melton, a former elite gymnast who dealt with the twisties through his entire career. "And then, when you add this unknown of not being able to control your body while doing these extremely dangerous skills, it adds an extreme level of stress. And it's terrifying, honestly, because you have no idea what is going to happen."

The twisties are essentially like the yips in other sports. But in gymnastics, the phenomenon affects the athletes when they're in the air, so the mind-body disconnect can be dangerous, even for someone of Biles's caliber.
4) Really, really enjoyed this profile of Matt Damon.  Especially the parts about the changing business of hollywood and how there's no good mid-range movies anymore.
But you only have to look a bit closer at Damon's career, at the notion of Matt Damon, Movie Star we have in our heads, to see that nice might be an ingenious sleight-of-hand, an illusion of sorts. Because that darkness is there. Damon doesn't just play nice guys. Far from it. There's Jason Bourne, whom he has played in four hit films and who is a miserable, self-loathing killing machine; the sociopathic social climber Tom Ripley in Anthony Minghella's "The Talented Mr. Ripley"; the crooked Colin Sullivan in "The Departed." Or the prep-school anti-Semite in "School Ties," an early hint at the lurking appeal of Bad Matt. Damon's most deftly portrayed cretin may be Mark Whitacre, the self-dealing, weaselly-mustached corporate whistle-blower in Steven Soderbergh's "The Informant!" His most unexpected heel turn: a cameo as a cowardly astronaut (Mark Watney turned inside out) in Christopher Nolan's "Interstellar." "He has a willingness to rip apart his boyish, all-American exterior," says Soderbergh, who has directed Damon in nine films. "He's self-aware enough, and secure enough, to riff on that." Whether another actor could have similar riffing opportunities anymore is doubtful. Over the course of his career, Damon has seen the films like the ones that sustained him — that is, the $20-million-to-$70 million drama, what he calls his "bread and butter" — mostly disappear. "You need those roles to develop as an actor and build your career, and those are gone," Damon said, nodding. "Courtroom dramas, all that stuff, they can't get made." Those sorts of movies have been replaced by more easily exportable, higher-budget but paradoxically lower-risk ones. "You're looking for a home run that can play in all these different territories to all these different ages," Damon said. "You want the most accessible thing you can make, in terms of language and culture. And what is that? A superhero movie." …

William Goldman's old saw about how in Hollywood nobody knows anything could probably now be amended to this: Everyone knows only one thing, and it's that superhero movies sell. The reorientation of the studios toward those films and other pre-existing intellectual property means the power of actors, even proven stars like Damon, has diminished. It's the recognizable characters and cinematic universes that can be counted on financially, not the people inhabiting them. Fewer attractive parts adds extra pressure on stars to pick those parts wisely — a big, undervalued aspect of Hollywood acting. In hindsight, when you look over a successful actor's IMDB page, it's a list of hits and near misses and duds, but originally, they were all the same: a script. Nothing is preordained. Anyone who has a 25-year career as firmly A-list as Damon is good at picking, at telling not just whether a movie will be good but also whether he can be good in it, and whether it can be good for him. "Sometimes the right choice for an actor isn't the biggest film, but what is the right choice for that moment in an actor's career," says George Clooney, who directed Damon in "The Monuments Men" and "Suburbicon." "Matt has bounced back and forth between big studio pictures and independent, interesting films. Because he doesn't keep doing the same thing, audiences don't get bored of him."
5) Drum has his list of rules for the pandemic. I endorse:
YES, kids should go back to school in person next month, with temporary exceptions during serious outbreaks. The risks of infection are far lower than the risk of yet another year of remote "learning."

YES, kids should wear masks in school. Some extra caution is a good idea.

YES, vaccinations should be mandated for all health professionals who work with the public. This is really a no-brainer.

YES, we should accept help from wherever we can get it. If Alex Jones is willing to hype vaccinations by inventing a story that liberals have been secretly promoting vaccine fear in order to kill off conservatives, that's fine. Whatever.

YES, vaccination mandates should be as widespread as possible. Corporations should put them in place for their own workers; businesses should put them in place for customers; and states should put them in place for everyone. They are legal, constitutional, and sensible. Enforce them via tax credits available only to those who have been vaccinated.

NO, mask mandates shouldn't include most outdoor areas. The point here is not to put in place the maximum possible regime. It's to put in place a regime that truly provides the most bang for the buck.
6) What's interesting to me is the pathetically transparent rationalizations/justifications of the journalists who think this is a remotely reasonable way to practice journalism, "A Catholic newsletter promised investigative journalism. Then it outed a priest using Grindr data."
Six months later the Pillar

broke the kind of story 

mainstream news organizations would be unlikely to touch: They said they had obtained commercially available data that included location history from the hookup app Grindr, and used it to track a high-ranking priest from his offices and family lake house to gay nightclubs.

Now Condon and Flynn, two 38-year-old canon lawyers-turned-muckrakers, are at the center of both a global surveillance-ethics story as well as a mud fight among their fellow Catholics over whether last week they served or disgraced the church. One Catholic writer described it as "a witch hunt aimed at gay Catholic priests."…

Flynn and Condon initially said they were not interested in participating in an interview for this article, then agreed to consider questions by email, and later said they didn't have sufficient time and declined. But in comments they've tweeted since Tuesday and a podcast they posted Friday, they explained a bit of their thinking.

"There's nothing to recommend the indiscriminate naming and shaming of people for moral failures just because you can. That is unethical. And that is not something I believe we've done,"Condon said on the podcast.

"People are entitled to moral failures and repentance and reconciliation and to a legitimate good reputation. There's a difference between that and serial and consistent, immoral behavior on the part of a public figure charged with addressing public morality, isn't there?" Flynn said.
7) Great stuff from Jeremy Faust (I highly recommend his newsletter) on the Olympics.  "Don't cancel the Tokyo Olympics. Emulate them."
In the lead up to the Opening Ceremonies, many in Japan and around the world called for the Tokyo Olympics to again be postponed or scrapped entirely. But one week into the Games, it appears that the 108-acre Olympic Village may actually be one of the safest populated areas on the planet.

Yes, there have been coronavirus cases among athletes and staff, and more will occur. That was inevitable. But a close analysis reveals that the International Olympic and Paralympic Committee "playbook" seems to be working as hoped. Cases have been identified rapidly. Those with positive tests have been quickly isolated and contact tracing has been completed. As a result, the situation has never spiraled out of control. The realistic goal was never to find zero cases. The idea was to rapidly find any and all cases, act decisively, and keep everyone else safe.

The system is working. While the plan has many elements, it is rooted in one crucial idea: a testing tsunami.

Check out the data visualization that we created for Inside Medicine below‡. It demonstrates that if the Olympic Village were a country, it would be the 4th most vaccinated nation in the world, behind Gibralter (population 34,000), Pitcairn (population 67), and Malta (population 502,000), and it would lead the world in daily coronavirus testing per person by a colossal margin. In fact, if coronavirus testing were an Olympic sport, the Olympic Village would tower over the world in Gold Medal position at over 250 tests per 1,000 people each day, with Cyprus in a distant Silver Medal position at just 84 tests per 1,000 people per day. Only 9 countries on Earth are currently conducting more than 10 tests per 1,000 people daily.

One week into the Games, it appears that the 108-acre Olympic Village may actually be one of the safest populated areas on the planet.

 

 

 

There is no populated region anywhere on the globe currently combining such high rates of vaccination and anything close to the testing protocols being implemented at the Olympic Games. So far, around 1 in 5,000 coronavirus tests performed in the Olympic Village have come back positive, giving it the lowest "positivity" rate in the world by a factor of 5 over its four closest competitors (Austria, Singapore, Australia, and Taiwan), and a literal order of magnitude or better than the rest of the nations of the world. As of this writing, more Olympic athletes have tested positive for banned drugs leading up to and during the Games than have tested

positive for SARS-CoV-2

while living in the actual Olympic Village in Tokyo.
8) The Washington Post takes a deep dive behind the scenes of UNC and NHJ.
9) For those of you at all epidemiologically inclined, this was really, really good, "How the coronavirus infects cells — and why Delta is so dangerous."  Lots of really cool visualizations, e.g.,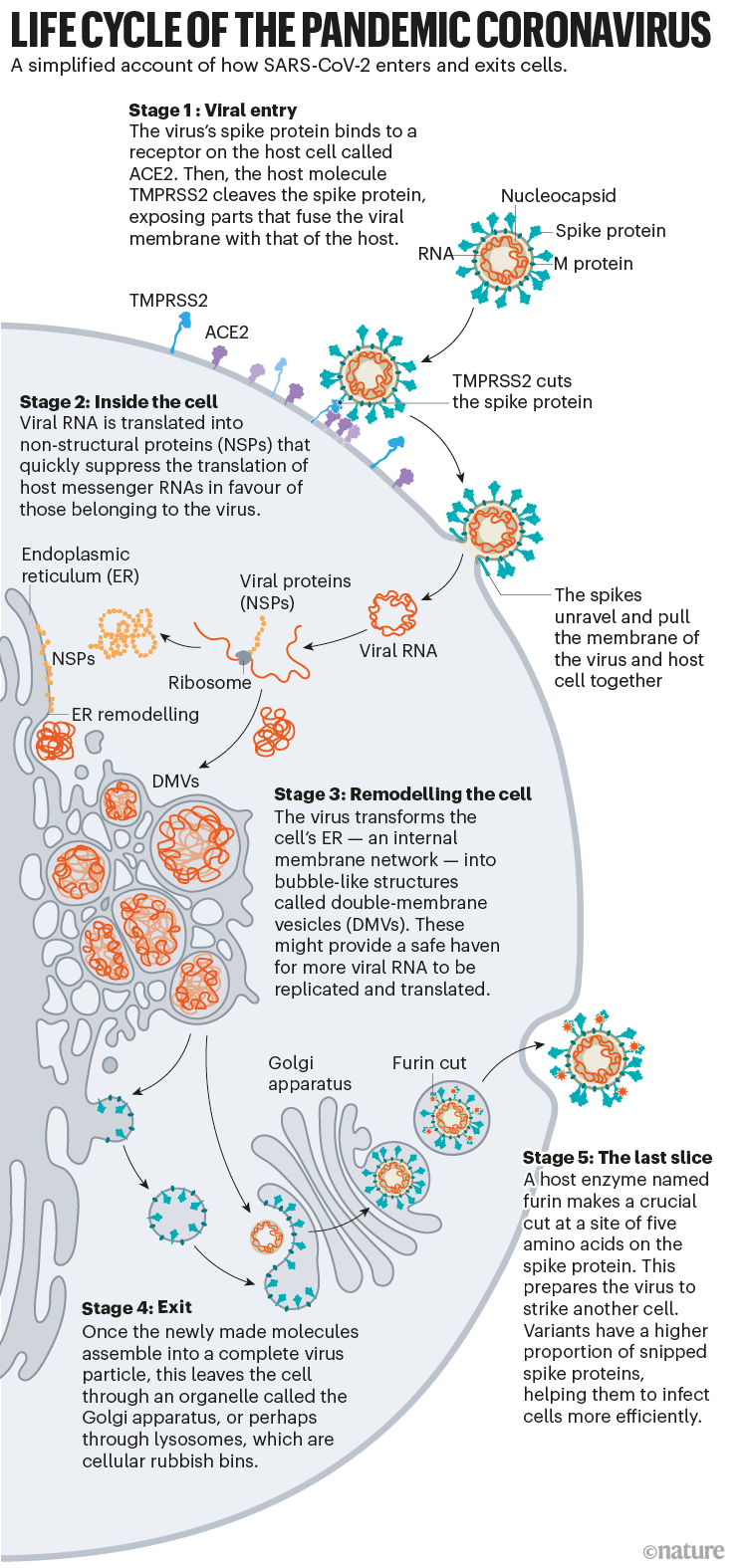 10) Good Covid stuff from Katherine Xue, "COVID-19 is likely to become an endemic disease. How will our immune systems resist it?"
Still, it is likely that the virus itself is here to stay. "I personally think that there's essentially zero chance that sars-CoV-2 will be eradicated," Jesse Bloom, a virologist at the Fred Hutchinson Cancer Research Center, told me. (Bloom advised my Ph.D. research on influenza evolution.) Most viruses, including the four seasonal coronaviruses, other common-cold viruses, and the flu, haven't been eradicated; scientists describe them as "endemic," a term derived from the Greek word éndēmos, meaning "in the people." Endemic viruses circulate constantly, typically at low levels, but with occasional, more severe outbreaks. We don't shut out these endemic viruses with quarantines and stay-at-home orders; we live with them.

What will it be like to live with endemic sars-CoV-2? That depends on the strength of our immune memories. How vividly will our bodies remember the virus or vaccine? How will waning immunity and the rise of variants—such as Delta, which is currently driving a spike in covid cases around the world—affect our vulnerability to reinfection? We're beginning to learn the answers to some of these questions, and to get a sense of the years to come…

The immune system's overlapping layers work together to strengthen its memory. But viruses aren't static. As they accumulate mutations, their shapes shift, and they gradually become more difficult for the system to recognize. Survivors of the 1918 flu pandemic maintained strong antibody responses against that virus for almost ninety years. And yet adults still get the flu approximately once every five years, because the influenza virus's rapid evolution insures that each year brings new variants. On average, flu viruses acquire half a dozen mutations each year; many of these alter the proteins that allow the viruses to enter and exit host cells. Antibodies that once bound tightly to a virus may have a weaker grip on its evolved form; the virus might escape the notice of certain T cells that used to recognize it.

"You can also ask the question for coronaviruses," Bloom said. "How much of the ability to reinfect people might be driven by the virus changing?" Growing evidence suggests how much viral evolution might make us vulnerable to coronavirus reinfection. Recently, researchers in Bloom's lab analyzed blood samples collected from people in the nineteen-eighties and nineties; the samples contained antibodies for the version of seasonal coronavirus 229E that circulated back then. Those same antibodies failed to recognize the descendants of the virus that had evolved in the intervening years. Coronaviruses mutate more slowly than viruses like influenza and H.I.V., but, over the course of a decade or two, they can still change enough to evade our immune memory.
11) This was fascinating, "Doctors Might Have Been Focusing on the Wrong Asthma Triggers: The pandemic was a big social experiment that sent asthma attacks plummeting."
All around the country, doctors have spent the pandemic wondering why their patients with asthma were suddenly doing so well. Asthma attacks have plummeted. Pediatric ICUs have sat strangely empty. "We braced ourselves for significant problems for the millions of people living with asthma," says David Stukus, Scarlett's doctor at Nationwide Children's Hospital. "It was the complete opposite. It's amazing." (Fears about people with asthma getting more severe COVID-19 infections haven't been borne out either.) Studies in other countries, including England, Scotland, and South Korea, also found big drops in hospital and doctor's-office visits for asthma attacks.

The massive global experiment that is the pandemic is now leading doctors to rethink some long-held assumptions about the disease. Asthma is a chronic condition that occasionally flares up, leading to 3,500 deaths and 1.6 million emergency-room visits a year in the United States. These acute attacks can be triggered by a number of environmental factors: viruses, pollen, mold, dust mites, rodents, cockroaches, pet dander, smoke, air pollution, etc. Doctors have often scrutinized allergens that patients can control at home, such as pests and secondhand smoke. But patients have stayed at home for a year and suffered dramatically fewer asthma attacks—suggesting bigger roles for other triggers, especially routine cold and flu viruses, which nearly vanished this year with social distancing and masks.

With life in the U.S. snapping back to normal, asthma doctors and patients are facing another new reality. Masks are going away; schools will be reopening in the fall. The pandemic unexpectedly reduced asthma attacks, and now doctors and patients have to navigate between what they know is possible in extraordinary conditions and what is practical in more ordinary ones.
12) Good stuff from the How Democracies Die team, "The Biggest Threat to Democracy Is the GOP Stealing the Next Election: Unless and until the Republican Party recommits itself to playing by democratic rules of the game, American democracy will remain at risk."
13) What I find particularly interesting about this study is the ideological backlash to its conclusions.  Maybe it's wrong and could have been conducted better; always a reasonable critique.  But I really don't like critiques based on not liking the implications of the findings.  "Is opening more strip clubs one way to reduce sex crimes?"
In a forthcoming

study

 in the Economic Journal

,

 we found evidence for the second theory: In New York City, over the period from Jan. 1, 2004, to June 30, 2012, the opening of an adult entertainment business in a police precinct decreased sex crimes by 13 percent in that precinct.

This did not seem to be because police presence increased in those precincts when strip clubs appeared: Other crime rates — involving drugs and theft, for example — were not affected, something we'd be unlikely to see if more police were patrolling these neighborhoods. Nor was it because women (including street prostitutes, who are often the victims of sex crimes) avoided the areas around such businesses: If that were true, we'd expect to find sex crimes increase in neighboring precincts; the crimes might simply be relocated.

All of that suggests that the substitution explanation may be true: People inclined to commit sex crimes may be less likely to do so if they have an outlet for sexually explicit entertainment (which may include, at some clubs, illegal prostitution). Strengthening the case for this conclusion is the fact that the effect we found was more powerful at night, when these establishments do most of their business.
14) Pretty damn happy with the heat pump that's been keeping me warm in winter for almost 20 years here in NC, "Are 'Heat Pumps' the Answer to Heat Waves? Some Cities Think So."
15) Michael Pollan, "The invisible addiction: is it time to give up caffeine?" Ummm, no, it's not time.  But I do try to avoid it after mid-afternoon most all days.  In my case, I'm definitely not using caffeine to compensate for poor sleep as, I never use caffeine before noon (that's when I go on my Diet Dr Pepper binge for the day).
An English neuroscientist on the faculty at University of California, Berkeley, Walker, author of Why We Sleep, is single-minded in his mission: to alert the world to an invisible public-health crisis, which is that we are not getting nearly enough sleep, the sleep we are getting is of poor quality, and a principal culprit in this crime against body and mind is caffeine. Caffeine itself might not be bad for you, but the sleep it's stealing from you may have a price. According to Walker, research suggests that insufficient sleep may be a key factor in the development of Alzheimer's disease, arteriosclerosis, stroke, heart failure, depression, anxiety, suicide and obesity. "The shorter you sleep," he bluntly concludes, "the shorter your lifespan."

Walker grew up in England drinking copious amounts of black tea, morning, noon and night. He no longer consumes caffeine, save for the small amounts in his occasional cup of decaf. In fact, none of the sleep researchers or experts on circadian rhythms I interviewed for this story use caffeine.

I thought of myself as a pretty good sleeper before I met Walker. At lunch he probed me about my sleep habits. I told him I usually get a solid seven hours, fall asleep easily, dream most nights.

"How many times a night do you wake up?" he asked. I'm up three or four times a night (usually to pee), but I almost always fall right back to sleep.

He nodded gravely. "That's really not good, all those interruptions. Sleep quality is just as important as sleep quantity." The interruptions were undermining the amount of "deep" or "slow wave" sleep I was getting, something above and beyond the REM sleep I had always thought was the measure of a good night's rest. But it seems that deep sleep is just as important to our health, and the amount we get tends to decline with age.

Caffeine is not the sole cause of our sleep crisis; screens, alcohol (which is as hard on REM sleep as caffeine is on deep sleep), pharmaceuticals, work schedules, noise and light pollution, and anxiety can all play a role in undermining both the duration and quality of our sleep. But here's what's uniquely insidious about caffeine: the drug is not only a leading cause of our sleep deprivation; it is also the principal tool we rely on to remedy the problem. Most of the caffeine consumed today is being used to compensate for the lousy sleep that caffeine causes – which means that caffeine is helping to hide from our awareness the very problem that caffeine creates.
16) I cannot imagine writing a book without Laurel Elder's help.  Meanwhile, Laurel just churns out books on her own:
From Kamala Harris and Elizabeth Warren to Stacey Abrams and Alexandria Ocasio-Cortez, women around the country are running in—and winning—elections at an unprecedented rate. It appears that women are on a steady march toward equal representation across state legislatures and the US Congress, but there is a sharp divide in this representation along party lines. Most of the women in office are Democrats, and the number of elected Republican women has been plunging for decades.

In The Partisan Gap, Elder examines why this disparity in women's representation exists, and why it's only going to get worse. Drawing on interviews with female office-holders, candidates, and committee members, she takes a look at what it is like to be a woman in each party. From party culture and ideology, to candidate recruitment and the makeup of regional biases, Elder shows the factors contributing to this harmful partisan gap, and what can be done to address it in the future. The Partisan Gap explores the factors that help, and hinder, women's political representation.