Via a tweet from Patrick Egan.  This chart is something else:
A dramatic, unprecedentedly huge generational political divide has opened up between the youngest and oldest Americ… twitter.com/i/web/status/1…—
Patrick Egan (@Patrick_J_Egan) February 07, 2020
Other than just the size of this gap, what really strikes me is the dramatic shift of the Silent generation (aka old people) in the past two elections.  My naive hypothesis is that this is largely about the dramatically increased salience and party polarization around racial issues.  Especially, as the Silent generation is, of course, overwhelmingly white.
And, its not Republicans becoming more conservative on race, but maybe flight out of the Democratic party from older Americans who do not like the trend on race, which is pretty damn dramatic: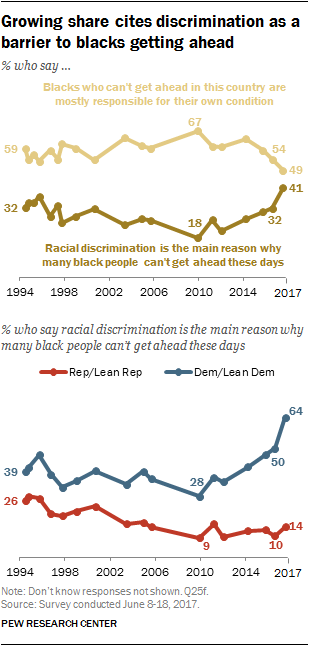 There's also, a pretty notable shift among Millennials.  My theory is that Obama sucked in Millennials like the ultimate political rock star in 2008, so those 2008 numbers are somewhat inflated and have returned to earth where they will stabilize in a still, very clearly pro-Democratic level.
Anyway, we shall see.