Interestingly, this is from a couple weeks ago, but I came across this survey of military attitudes towards Trump twice today.  The key charts: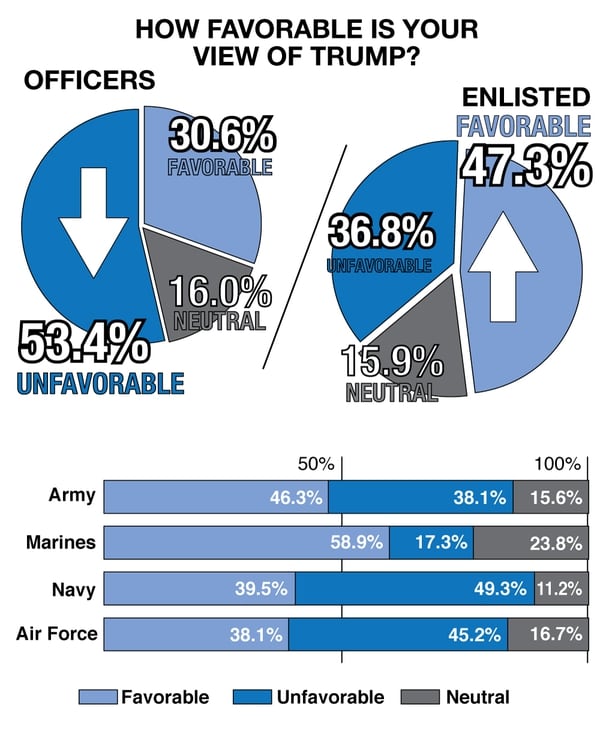 In one way this does make particular sense– officers are mostly college grads and enlisted are mostly not college grads and that's a pretty well-established division on Trump.  I really wonder how much of this is just that.  Some, but far from all, I expect.  I don't know a lot of officers, but the Lieutenant Commander I do know (NCSU PS grad) is very much a conservative Republican but loathes Trump because he thinks he is an absurdly ignorant and unqualified commander-in-chief.  I'm sure he's not alone in that (in fact, I am sure, that's what he told me).  What I would really want to see is how these numbers compare to approval of previous presidents.
Also, what's with the Marines?!  The article says it's the Mattis effect, but I also wonder if there's something specific about Marines that finds Trump uniquely appealing.  Anyway, interesting stuff.