From a recent Atlantic photos of the week gallery: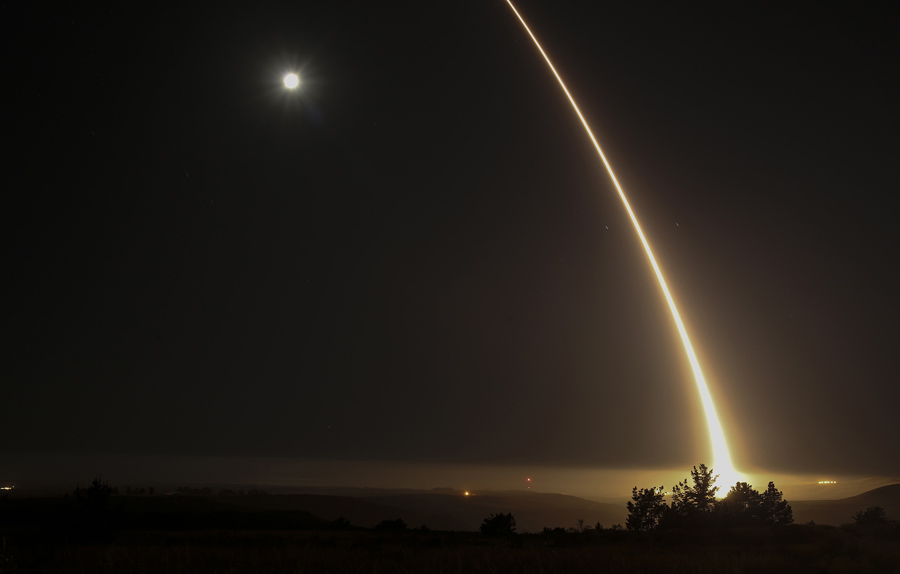 Ringo Chiu / AFP / Getty
From Wonkblog:
Workers at McLane drive forklifts and load hefty boxes into trucks. The grocery supplier, which runs a warehouse in Colorado, needs people who will stay alert — but prospective hires keep failing drug screens.

"Some weeks this year, 90 percent of applicants would test positive for something," ruling them out for the job, said Laura Stephens, a human resources manager for the company in Denver. 

The state's unemployment rate is already low — 3 percent, compared to 4.7 percent for the entire nation. Failed drug tests, which are rising locally and nationally, further drain the pool of eligible job candidates.

"Finding people to fill jobs," Stephens said, "is really challenging."

Job applicants are testing positive for marijuana, cocaine, amphetamine and heroin at the highest rate in 12 years, according to a new report from Quest Diagnostics, a clinical lab that follows national employment trends. An analysis of about 10 million workplace drug screens from across the country in 2016 found positive results from urine samples increased from 4 percent in 2015 to 4.2 percent in 2016.

The most significant increase was in positive tests for marijuana, said Barry Sample, the scientist who wrote the report. Positive tests for the drug reached 2 percent last year, compared with 1.6 percent in 2012.

Although state laws have relaxed over the past four years, employers haven't eased up on testing for pot, even where it's legal.
You know what they are not testing for?  Alcohol.  A drug that virtually every scientist who studies drugs and addiction thinks is more problematic than alcohol.  Should you operate a forklift while high on marijuana?  Hell no.  Should you operate a forklift if you smoked a joint the previous night?  I cannot see any reason why not.  Nobody stops you from operating that forklift if you had a six-pack or bottle of wine the previous night.
Why can't companies just use a little common-sense.  If drug use interferes with your job; no job.  If it doesn't, what the problem?  What's really dumb is the blanket assumption that any non-alcohol drug use should prevent you from having a job.
David Brook's column this week comparing Trump to a child was great.  Yglesias makes an interesting argument– Trump is not a child, but the living embodiment of the spoiled, unaccountable rich person that American culture creates.  Personally, I thin they are both right.  Yglesias:
The truth is that Trump is no child. He's 70 years old. And he's not just any kind of 70-year-old. He's a white male 70-year-old. A famous one. A rich one. One who's been rich since the day he was born. He's a man who's learned over the course of a long and rich life that he is free to operate without consequence. He's the beneficiary of vast and enormous privilege, not just the ability to enjoy lavish consumption goods but the privilege of impunity that America grants to the wealthy…

Donald Trump is not a toddler

My 2-year-old son misbehaves all the time. The reason is simple: He's a toddler.

He stuck his foot in a serving bowl at dinner Tuesday night. He screams in inappropriate situations. He's terrified of vacuum cleaners. He thinks it's funny to throw rocks at birds. He has poor impulse control and limited understanding of the consequences of his actions.

But he's also, fundamentally, a good kid. If you tell him no, he'll usually listen. If you remind him of the rules, he'll acknowledge them and obey. He shows remorse when his misdeeds are pointed out to him, and if you walk him through a cause-and-effect chain he'll alter his behavior. Like all little kids, he needs discipline, and he's got a lot to learn. But he is learning, and he has some notion of consequences and right and wrong.

Trump is not like that — at all… [emphasis mine]

What's beyond question, however, is that Trump's expressed view that a rich and famous man like him can get away with anything is both sincere and largely correct. From his empty-box tax scam to money laundering at his casinos to racial discrimination in his apartments to Federal Trade Commission violations for his stock purchases to Securities and Exchange Commission violations for his financial reporting, Trump has spent his entire career breaking various laws, getting caught, and then essentially plowing ahead unharmed. When he was caught engaging in illegal racial discrimination to please a mob boss, he paid a fine. There was no sense that this was a repeated pattern of violating racial discrimination law, and certainly no desire to take a closer look at his various personal and professional connections to the Mafia.