What to eat and what not to eat– in chart form!!
Somehow I missed this when it ran in the Atlantic back in November.  Anyway, love this chart that distills a recent Health Affairs study on how different foods affect weight gain: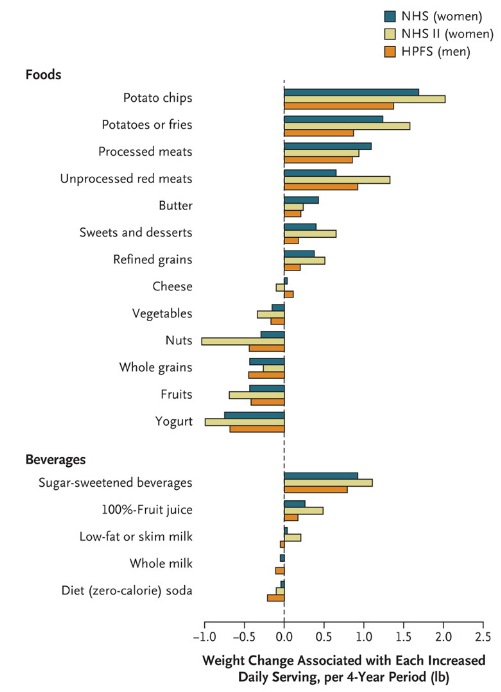 Should not really be all that much surprising here.  We've been hearing whole grains, fruits, and vegetables for a long time.  There's also been plenty of more recent research on the benefit of nuts and yogurt.  I actually have a good amount of most of these every day.  I wish all it took was eating a lot of these healthy foods.  It doesn't, though, as you clearly also need to avoid the bad ones.  Even when I am at my worst of splurging on sweets and refined grains (e.g., recent Christmas vacation), I still get a decent amount of fruits, veggies, whole grains, nuts, and yogurt, but that won't stop me from putting on weight.
And, boy, are potato chips uniquely problematic.  I let my kids have way to much refined grain snack food, but at least they almost never have potato chips.
Oh, and of course, I need to mention the very last item in the chart.  Suck it diet soda haters!